Their are thousands of human hair wigs factories in China and their are lots of human hair wigs manufactuers in Korea and other countries all over the world as well,as hair products business,hair business is less competitive than wigs business.hair suppliers are much more less than wig suppliers all over the world,most hair suppliers come from Indian and China.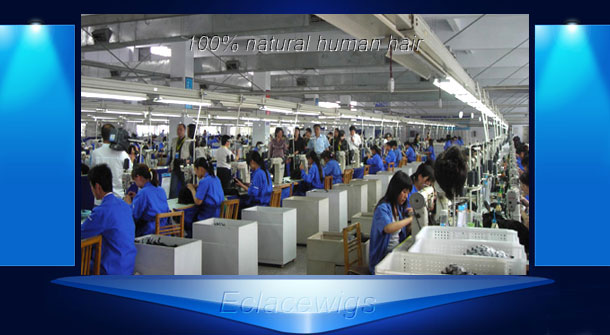 Instructions of how to find human hair wigs makers to supply human hair:
1.Seek out persons and companies or factories that always buy hair to make human hair wigs.This can be a great business to make money if you have what wig makers are looking for.
Search online for human hair wigs makers,hair buyers or hair stores to sell hair. Some examples include ebay.com, craigslist.org, thehairtrader.com and hairbuyer.com or you can serach hair factories from google or baidu.com.
You may also need to visit around locally if you have any companies in your area who are buying human hair for wigs.
2.Keep in mind, buyers making human hair wigs want to buy virgin hair, usually 8 inches or longer.The hair should be in excellent conditions and not chemically processed such as by perms,acid processed or dyes.
3.Figure out price list you can sell the hair for. Look at hair currently for sale, or completed sales of hair that is similar to what you have. Take into consideration any fees involved.
You'll find the amount of money paid varies depending on the demand,hair type hair color, length etc.
4.When selling hair online, make sure you have good clear photos and a detailed description of how your hair has been cared for.
Set a price for your hair or allow people to make offers on it, depending on the venue where you choose to put it up for sale.
5.Once you have found a buyer to sell your hair to for human hair wigs, agree on a price and payment arrangements. Follow any instructions the buyer may have on how they want the hair cut off, stored, shipped etc.