Today, wearing wigs is making a remarkable fashion effect for everyone. Some women are facing some diseases should bear chemical treatment such as cancer. For them, choose from only several wigs could not going to allow them find a helpful wig. There are some online stores offering varieties of wigs and also give them an important opportunity to choose perfect unit that can match their needs and comfortable.
Human hair wigs are the best choice, these are actually favored by women because they can get new style which appear natural as well as stylish. Hair accessories are quite available in the market to serve you either the best of it, every women seeks to get complete real human hair wigs that can give them comfortable feel and really natural appearance.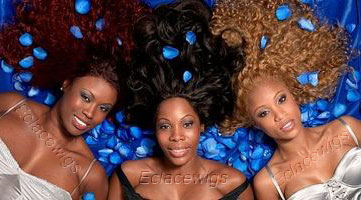 20 years ago, there are lots of women suffering from hair loss who desire to try human hair wigs, which made them publicly more complex. Now, they can easily face such situations since they can get varied wigs with many styles that can match their personalities and also to let them become younger and outstanding,they regain confidence! Many women like to wear the human hair lace front wigs while others like full lace wigs. lace front wig is something that is certainly more cheaper and affordable for most women.
When this comes to different varieties, there are certainly lots of varieties,different hair type,color,length,different cap constructions. the choices for wig wearers are virtually endless. There are some human hair wigs that are in a huge demand among majority of women, because they look completely natural and have many advantages than those of synthetic hair wigs. Well, there is a great choice depending on what you actually desire. However,how long can you use the wig depend on how will going to wear them and how will you take care of your wig.
Their are some real human hair wigs are made from Asian hair, most of the top quality hair generally comes from china and also some other countries such as Brazil,India. Brazilian hair is famous because they have better quality that Indian hair. As women mostly like human hair wigs that looks natural, and also feels highly soft as well as can last long time.