We are proud to offer a diverse and unique collection of quality undetectable, natural looking hairline lace wigs.
Each lace wigs Full lace unit is constructed by hand with the highest quality imported 100% Human Hair. Choose a hair style, hair texture, hair length, hair color and fullness to match your personal look ,specifications and style that fits you. Lace wigs are convenient, offering you freedom from the aggravation of daily hair maintenance, without the damage & stress that weaving & braiding can cause to your own precious locks.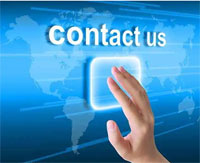 All of our human hair wigs were checked in workshop and before sending out,perfect quality will keep your unit looking natural and beautiful.
Wig styles can be of different types on the market. you can get the full lace wig with different sizes and colors. When you put on them, it is very difficult to tell that you are wearing a human hair lace wig. Full lace wigs will show a charming natural look, you can wear anywhere, they are very confident. The availability of these wigs according to your needs, you can just comb your hair.
A number of persons like to wearing hair extensions and front lace wigs,they consider it is very important way for them,If you are suffering from receding hairline or baldness,these full lace wigs as a better choice than the other front lace wigs. Wearing these wigs have a great deal of flexibility. You can choose from different sizes, colors,lengths and hair styles.
There is no need to do more work. As long as it is with your glue. About 5-10 minutes to do this. In wearing it. No one can see you are wearing a wig. Just think, this is really your own natural hair. It is everywhere, you can break up what you want. "Although the wind blows your hair is natural. Naturally looking is the most important, is'n it?