Did you notice knots of lace wigs when you go to buy a wig?In order to make your full lace wigs or lace front wig looks more natural, you should ask the bleached knots. What is bleaching knots? Bleaching the knots which is caused during tying each strand of hair into lace by hand at the base of cap. The knot will become a lighter and the whole lace wig will look more natural.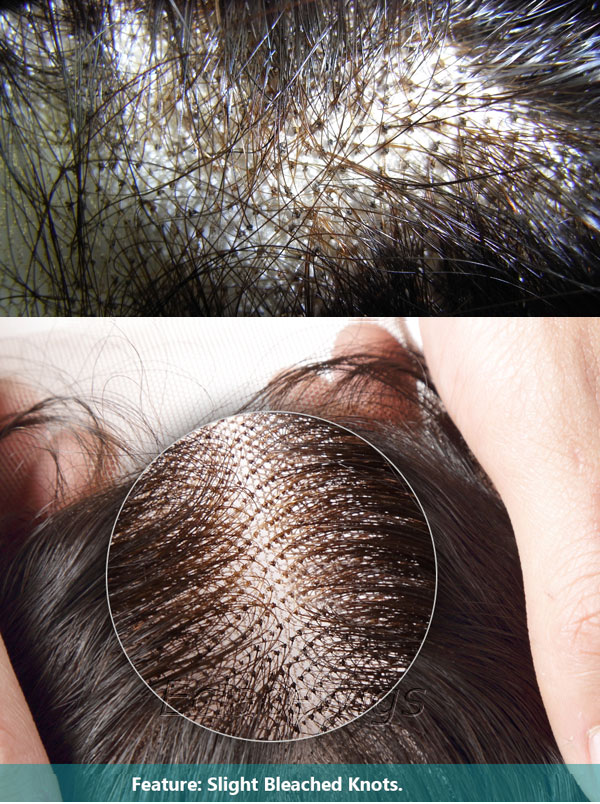 Bleach knot in your full lace wig or lace front wig does not result in white or clear knots, but it does help to provide the illusion of growth of hair from your scalp.
If your hair color is dark, for example. Color 1 or color1b. Then, the factory will not do the bleaching,because hair color is too dark.
Some women, in order to make the full lace wig or lace front wig more natural,they ask for overall bleached knots. However, this is not suitable for the hair, as an additional bleaching may take hair break and shedd from knots easily. Under normal circumstances, the bleached knots only in front of the wig is enough.
We bleach knots for all wigs sent out except color 1.so you needn't ask for bleaching knots or not when you make a purchase from our site.