How to Pick A Full Lace Wig or Lace Front Wig Style?
CopyFrom: Author:Sheng Yuan DateTime:2013-05-03 Hits:363
Human hair lace wigs are hot selling now,more and more women start to wear human hair full lace wig and lace front wig.You can choose whatever you like for hair color,length,texture and even lace color,cap size. When plan to wear wig,you must choose a style that matches to your natural skin color, face shape and hair style. Or you can break out of the box and try new fashionable styles whateve you like,so you can change to a new look. There are many good options when choose any wig style. And there are some factors you should take into consider to make sure you make the right choice and won't feel uphappy after the purchase,whether from shop or online.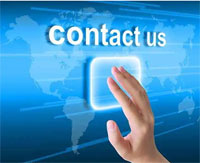 Choose the style that fits your face shape perfect. The length and style of your wig is the most important factor to complement your face.we have written many such articles for your reference.
Pick a suitable hair style. Shorter styles are usually easier to care for because you can just shake them and go. That's why these styles are most often recommended. Wig styles are also available in midium length and long length for your choice. Some longer styles require more maintenance like regular conditioning to keep them manageable.
Select a hair color that you like to match color of you face shade. You might want to stick to your normal hair color. Or you can try something wild and crazy. It's even possible to get highlights in a wig. any color highlight can be added on a wig quickly and with only small value of extra cost.
Decide it is synthetic wig or human hair wig that you want to buy. Synthetic wigs require the least amount of care and they come pre-styled. Human hair wigs allow you to create many beautiful and amazing styles just like you would do on your own hair.
Ask yourself how you'll feel after you make a choice. One of the common reasons for a wig is because the women is going through chemotherapy, This type of cancer treatment can cause to feel weak and loss hair. Knowing that, you might want to choose a style that requires little work so you always looks best without a lot of effort.but more reasons for more and more women start to wear a full lace wig or lace front wig is because of beauty and fashion!
there is no information