Repair Service by our Factory
CopyFrom: Author:Vincent DateTime:2013-01-29 Hits:475
We offer repair services for all wigs that we made.
please feel free to contact us for returning address. If the wig you bought is less than 30 days, we can repair it for free, and send back for free.
If you bought the wig for more than 30 days, the cost of the repair varies depending on type of repair that is required. Starting cost is $35.00. Plus the customer is responsible for shipping cost.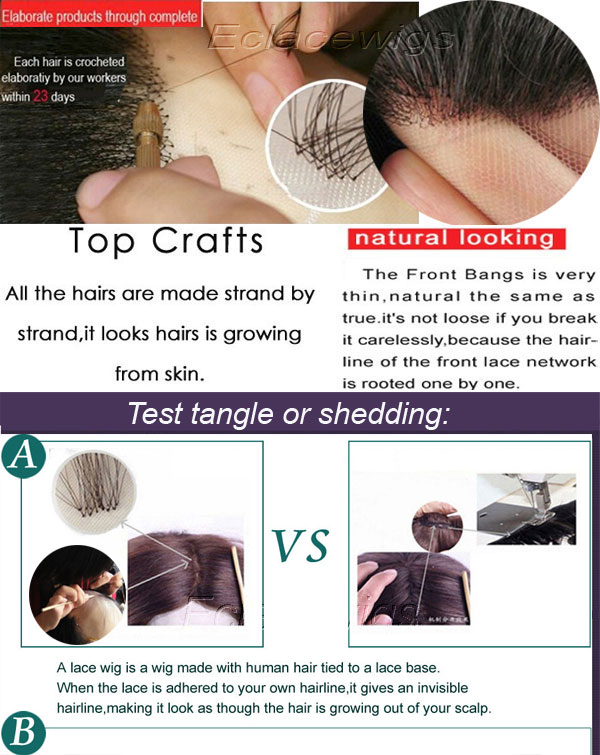 Most problems are able to be repaired on the unit. Including rips, tears, shedding,tangle,hairstyles etc.
Repair Services Include:
Mending Rips and Tears (Extensive rips or tears may not be able to be fixed)
Replacing Hair Loss
Instructions for Requesting Wig Repair Services:
Please put detailed information as to what type of repair is needed.
We will respond to your advise if the problem is repairable
Sending Your Unit in For Repair:
For sanitary reasons, you MUST wash your unit first prior to sending it in to us for repair(un-cleaned wigs will not be accepted for repair)
Print out the Order Form Receipt which includes your name, address, postal code,telephone number and email address. Include a Typed Note with the repair areas listed.
Repairs will take approximately 30 days.
Please write "$15" value and " sample of synthetic hair wigs" on courier package in order to avoid customs tax (if high value , we can not accept return ) please don't right human hair products on the parce,otherwise your parcel will be very difficult to pass custom and needs pay high value (more than 50%) tax and value of tax added.we suggest to return by postal service or EMS(USPS).
there is no information