How to Repair Full Lace Wig & Lace Front Wig by Yourself?
CopyFrom: Author: DateTime:2013-05-13 Hits:4116
Many wearers don't know how to repair when their full lace wig or lace front wig appeared a bald spot hole,because they didn't get a sevice at the time they buy the human hair lace wigs. Most suppliers don't offer repair service after a few months when their is quality problem with their wig,they always think only professional persons like lace wigs makers can repair their human hair full lace wig or lace front wig,repairing a wig can be easy or complicated, depending on the extent of the repair. Repairs range from simple tangles to loose tracks. Even the most tangled or poorly-conditioned wig can be restored to its original state. And professional repair is not always required, these services are available online and in most cities as well.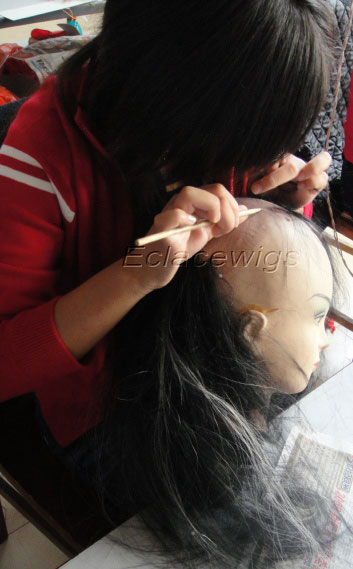 Wash the full lace wig or lace front wig unit. If the wig is sewn in at the crown, submerge it in water. However, if the wig is glued to an inner lining, don't submerge it in water; hold the wig at the crown and use a brush and water to spot clean. Condition as needed using products from your local hair salon. Serums and oils should be avoided unless they are in a mist or spray form!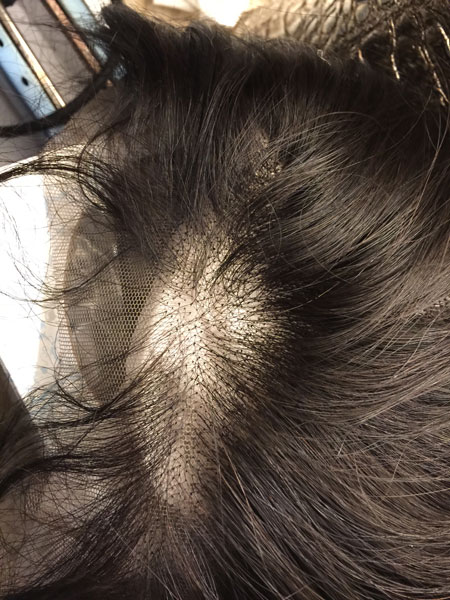 Thread a needle and sew any ends that have damanged. To secure the roots of the wig to the crown or lining, use a matching thread color and sew diagonally across the original stitch to attach loose roots or tracks again!
If tracks are glued to the crown of the full lace wig, use a hair dryer to heat the glue and remove any loose tracks. Do not attempt this process if your full lace wig or lace front wig is sewn into a lining!
Use hair glue to reconnect any loose tracks to the full lace wig or front lace wig. Apply a drop of glue to each loose track and then firmly press it down for 5 seconds. Wait one day before styling your full lace wig or lace front wig.
Choose a suppllier or online store with professional service. Contact your wigs seller or contact a wig repair service and ask if they specialize in your type of wig. Give a clear description of the necessary repairs. Consult several stores and compare price quotes. Many wig repair stores will only repair a wig that is clean and free of tangles.but professional human hair lace wigs manufacturer like eclacewigs.com can repair any wigs!