You'll find the prices of human hair front lace wigs are from $100 to $300 when you buy from your local stores,many persons choose to go into the stores so they will see the exact wig what they arelooking for.while their are still lots of persons choose to buy from online stores.but maybe you'll be feeling upset when you buy from online store,their are lots of reasons caused this:the color is not the exact color you like,the size is not suitable,the texture is not like the picture that seller showed online.the most reason are the lace wigs are easy shedding and tangle.but most lace wigs manufacturers and supplliers are from other countries,so we have to find Human hair lace wigs supplier or manufactuer online.If you plan to buy a human hair full lace wig or lace front wig online, there are a few things you should know to ensure that there are no surprises when you receive it.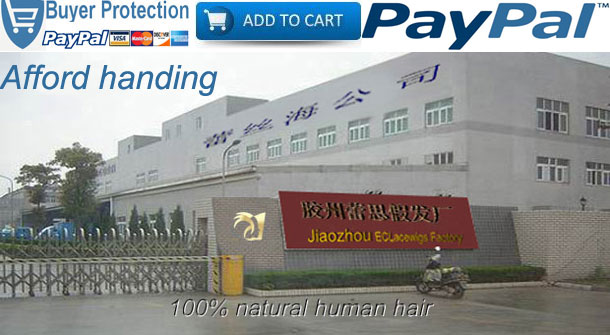 1.Use a measuring tape to get the exact measurements of your head.The measurements should include the entire circumference around your head, front hairline to back hairline,ear to ear across forehead,ear to ear from the middle of your head,from the back center of your head to your temples,and the measurement for the back hairline. To see a graphic chart of how the measurements should be taken,please find the detailed information through our size chart on the left of our site.
2.Visit a Website that has a good reputation for selling full lace wigs or front lace wigs, such as eclacewigs.com, toplaceclosures.com and ebay.com, lacewigshuman.com, buyhairlacewigs.com
3.Decide what type of human hair you want to purchase.indian remy hair is more softer and more popular and it is the most cheaper,brazilian hair is more stronger and thicker,this hair type can endure bleaching,so that we can dye them to blonde colors.
4.Browse through the available human hair wigs to find one that has the type of hair you desire that can match the hair style,length,size and color you want.
5.Check the measurements specifications for the wig of your choice to see if there is one in stock that meets your measurements requirements.we have thousands of medium,small or large cap human hair lace wigs in stock,their are lots sellers or suppliers that provide human hair wigs which can match the size of your head.If no wig is available to meet your measurements, most of the sites will make a custom wig for you.If a custom wig is made, it might be more expensive than the ones that are in stock.This is different from different sites.
6.Complete your order for the lace wig by filling out the online order form and ask seller to send you an invoice or quotation to complete the payment.you can buyer one sample first when you want to find a wholeseller and stable supplier.you can pay by paypal directly if you choose the hair products from our site.While completing the order form, ensure that the correct wig is being purchased by double checking the order details. Ensure that the color and measurements,texture,length are correct.Some Websites may require you to call in your order to the telephone number provided on their site instead of placing the order online.
7.Wait for your human hair lace front wig or full lace wig to arrive at the shipping address specified on your order.be sure the address you filled is correct,take into notice that military address can't be delivered.If you ordered a custom made lace unit, it may takes two weeks or one month to arrive than a stock lace wig.