Why Choose Human Hair Lace Wigs to Get Natural Looking?
CopyFrom: Author:Sheng Yuan DateTime:2014-02-27 Hits:220
Today,African American front lace wigs and full lace wigs are very popular and in high demand. They are more popular and welcomed by African American women besides other people.their are lots of famous celebrities only prefer this type of human hair wigs indeed.alomost everybody know in wigs business,Tyra Banks and Beyonce usually always prefer to use African Americans human hair wigs.The basic reason is that they are look and feel quite natural and they can create many styles quickly.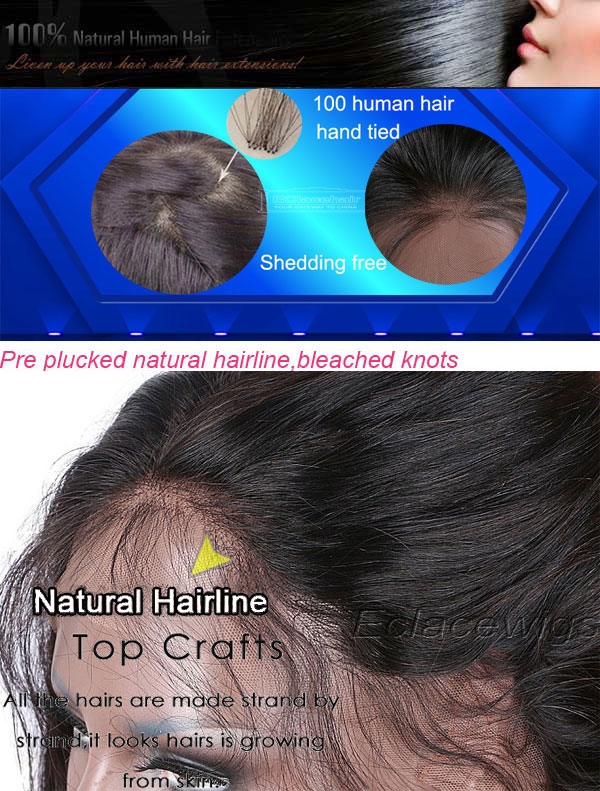 .jpg">
A look at the use of Wigs in General:
Human hair wigs in general are worn by more and more women all over the world these years.Generally when people think about wigs they think of baldness or people with some or the other disease resulting in partial hair loss.But their is nobody think so today.Wigs are now worn by many celebrities to start with and it is not because they have hair problems;it is simply because they prefer the ease of use and styles of wigs and all the features that wigs have to offer.they prefer human hair wigs normally,The fact that the lace front wigs and full lace wigs especially the African American human hair lace wigs look so good and feel natural a well is one of the main reasons that many celebrities and now common women wear such human hair wigs.At time it is even hard for your very own hair stylist to find out that you are wearing a wig.
With the full lace wigs each strand of hair of the wig was hand tied individually to the lace base.This in turn helps in styling the hair (wig) as you please .For example you could style it in the form of a ponytail besides other styles and it will still not seem that you are wearing a wig.It will looks quite natural as if it is your real hair.human hair wigs with this kind of design (individually attached hair) have hair that can be placed perfectly and set in place naturally In addition to which the lace blends right in with the scalp.Thus even your scalp shows through the lace wig,adding to that natural look.They also create perfect hairlines and these are the preferred wig of the masses.
The icing on the cake being that some of the more expensive wigs even have baby hair tied into the front of the wig which help all the more in making it seem like natural hair.Thus such subtle features all add up and what we have in the end is a wig that is one of the most natural looking ones around.
Placing the wig right:
It is very important that you place the wig on your scalp in the correct method.The main reason being that if you have purchased an expensive African American lace front wig or full lace wig which looks just perfectly like your natural hair and go on to place it on your head all wrong then it does not serve the purpose.The method in which the human hair wigs are worn is different for different people and style of wig. Thus if you have long hair, it should be braided. On the other hand if the hair is short you can simply place a wig cap.The wig cap can be basic knee high with the elastic cut off and also matching your skin tone.
There may be the need to make use of special wig adhesive around the perimeter of the hairline to fully attach a African American full lace wig or lace front wig to the head.Alternatively it is possible to use adhesive tape as well.Clipping the wig to your natural hair is another option however it is not so popular.
Concluding:
The African American front lace wigs and full lace wigs are the finest of wigs around.They are made with natural human hair,which is one of the reasons why they look so natural.These wigs do tend to be on the more expensive side since it does take a great deal of effort and as you know,human hair is also very expensive now.
there is no information