How to Remove Extra Lace on Human Hair Lace Wigs Hairline
CopyFrom: Author: DateTime:2014-09-18 Hits:108
Lace wigs were designed for women suffering from leukemia and other cancers at first.Today,most women like to wear full lace wigs and lace front wigs,the lace front wig continues to expand and revolutionize the hair industry. The wig has a lace base at front which creates the illusion that the hair is growing from your scalp and create natural hairline.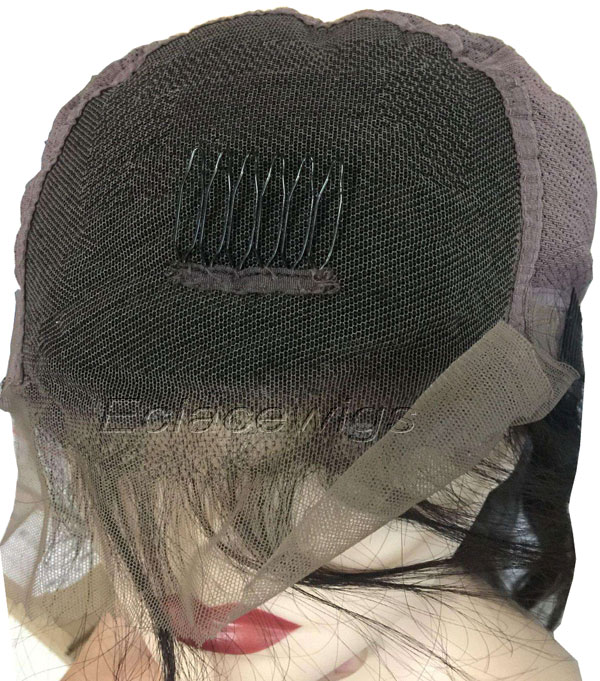 The wig can be worn everyday, and the hair can be placed in a ponytail or parted. For many people, the lace front wig provides emotional support while they are going through radiation treatment, chemotherapy or experiencing hair loss due to alopecia. Lace front wigs are also widely used by Hollywood stars such as Beyonce, Jennifer Hudson and Tyra Banks,lace front wig is cheaper than full lace wig.
Things You'll Need:
Wig brush,
Mirror,
Ruler.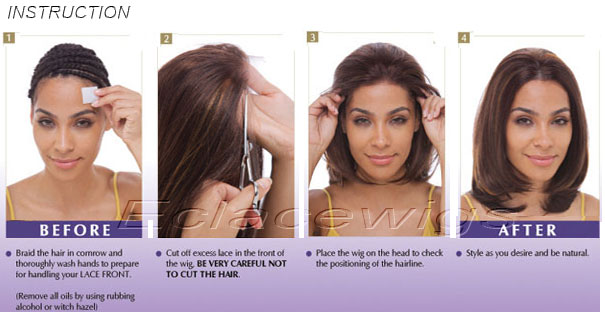 Steps:
1.Braid hair in cornrow or wrap hair around the head with a brush or comb. Braiding or wrapping hair allows the lace front wig to sit on your head evenly. Cover the hair with a wig cap to avoid aggravation from the wig base, causing further breakage to your hair. The wig base can rub against thinner hair strands around your head which can cause hair breakage as well.
2.Place the lace front wig on your head. Adjust the lace wig straps at back until it comfortably fits your head. You can brush the hair with a wig brush to remove tangles.
3.Stand in front of a mirror with the lace front wig on head. Adjust the wig straps until it fits on your head perfectly and comfortably further.
4.Secure the lace so that it rests flat on the forehead. Make sure the lace base is even with your hairline,this can create natural hairline.
5.Place a ruler against the lace in a vertical position. Start on the left side of the lace where the lace wig hair and lace meet. Place a small dot with a pen at the 1/8 inch or 1/4 inch of the lace front. The extra length is left to prevent loss of the hairline if the lace begins to fray and needs to be cut off,so nobody will notice the lace when you wear a lace front wig.
6.Repeat Step 5 until you reach the end of the lace. Connect the dots with a line across the lace front wig.
7.Take the lace front wig off. Remove loose strands from the lace front wig. Lay the wig down on the table gently.
8.Cut the lace with scissors along the line you created with the dots. Do not leave pen marks on the lace of hairline.
9.Use adhesive hair glue to glue the leftover lace onto your head. Cover with make-up if needed for invisible lace.