Materials That Lace Wigs Makers and Suppliers Need To Choose
CopyFrom: Author: DateTime:2014-09-21 Hits:115
It will take weeks to make a lace wig project, and it's important to be well stocked with essential supplies before you begin. Shop locally so you can examine supplies in person before you purchase them. You can also consult with Internet vendors and sellers by phone or email, and request sample orders to help you select the right hair type and hair style.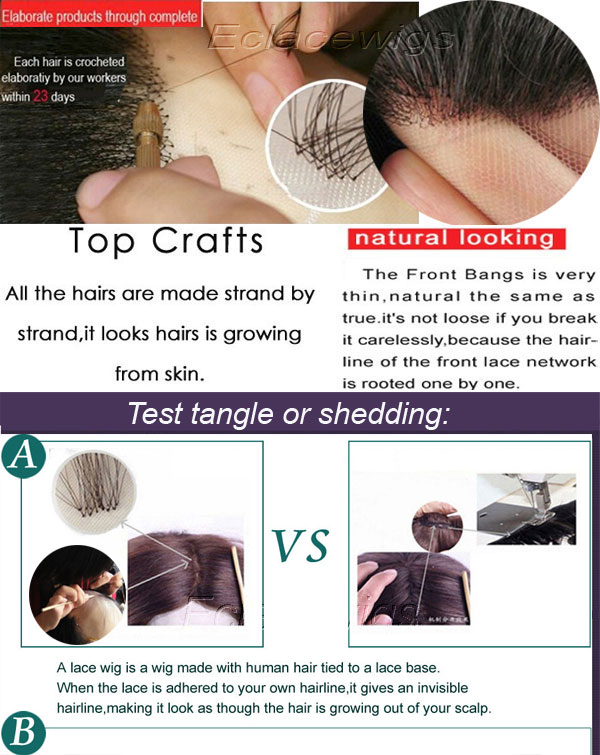 When making front lace wigs, the first decision involves choosing the type of hair to use. Synthetic hair is cheaper and comes in a variety of patterns and colors but is not as durable. Human hair is more durable but costs more and the selection can be limited,most choices are indian hair,brazilian hair. Your ultimate decision may depend on your client's preference of the desired look and the market requirements.
Wig Lace type:
Experienced wig makers often make their own custom fit wig caps from wig lace based on client head measurements. Wig lace comes in several colors; purchase lace that's a close match to your client's skin tone. You can also buy ready made caps from a wig supply store. Make sure that ready made caps fit your client's head before you buy them,Most wigs factories use French lace and Swiss lace,lace color include transparent,light brown,medium brown,dark brown and black.
Head Forms:
Wig makers build wigs on head forms or blocks. Head blocks are made from wood or canvas-covered material. You may find canvas-covered forms more convenient because they are softer and easier to pin your wig cap base to while you work. Styrofoam forms do not work for ventilating but you can use them for completed lace wigs, or for wigs in progress that you set to the side temporarily while you work on a different lace wig unit.
there is no information