To become a seller,simply open your business online,start selling full lace front human hair wigs as distributor or supplier,you should know:In the international market,remy human hair Lace front wigs and full lace wigs are nothing new to us now,but they are still very hot selling on lace wigs business,how to start selling online successfully as a distributor or become a reseller?how to find cheap price good manufacturer for current lace wig businesses? Lace wigs are specially designed, using a number of physical attributes and preferences, and then attach to the head to create a seamless, more natural look. If you have a passion for an online lace wigs business and helping men and women feel better about themselves,maybe this blog will give you some advices and opinions of starting business.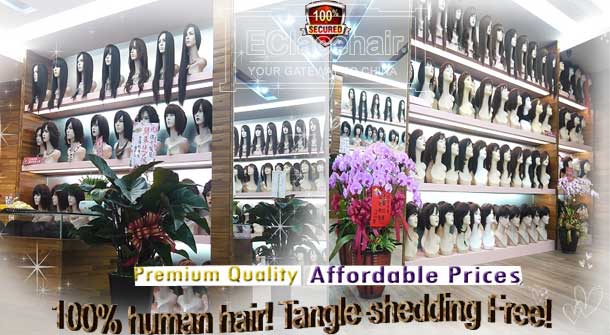 Opinions:
1.First visit Celebrity Style Wig styles (see Resources) to learn all opinions and knowledges to know about lace wigs. The process involved in creating the perfect lace wig is complicated and time consuming. You need to understand the mechanics behind designing the best lace wig for your clients. You'll need to teach your clients how to measure their head to ensure an exact fit, and how to identify whether they want any additional features such as adding baby hair for a more natural look, full lace for a flawless hairline, double knots for more durability, and bleached knots for a more natural appearance along the roots,direct your clients how to match their skin color,hair color and texture style.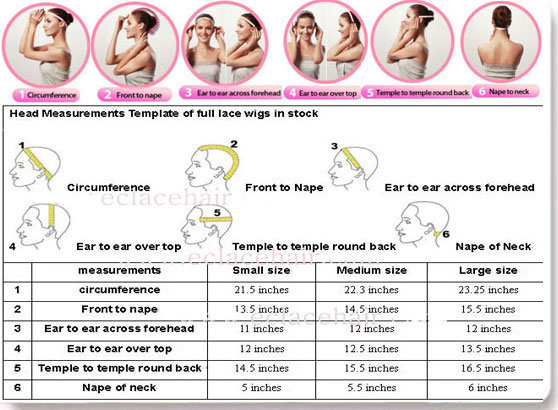 2.Choose a name for your lace wig business that you can use on your website as well. Before you register your business name, visit godaddy.com to import the name and check if the domain name is available for purchase. This way you will ensure that both your business name and domain name are the same. This isn't crucial, but it may simplify accounting and marketing issues,and it is more convenient to let clients remember your brand and visit your site again and again,we consider it is helpful for promotion.
3.Register your business and obtain a sales tax permit and federal tax ID, which will allow you to purchase wholesale goods all over the world and allow you to sell online.

4.Find lace front wigs and full lace wigs manufacturers,it is more better serach such suppliers from China,because their lace wigs products are very cheap and with very high quality.become a reseller for current lace wig businesses (see Resources), or consider learning how to make your own lace front wigs and full lace wigs. Visit lacewigtrainingcenter.com to purchase an all inclusive kit that will teach you everything you need to know in order to produce your own lace wigs. The advantage to producing your own lace wigs is that you will be able to guarantee the quality of your lace wigs. The business is registered with the Better Business Bureau and offers a money back guarantee.
5.Set up a website for your lace wig business. You'll need a domain name, shopping cart and Web hosting site. These can be purchased individually or as a complete package. There are dozens of comprehensive e-commerce sites. Corecommerce.com and volusion.com offer complete packages that start at about $25 per month. Vendio.com and ecrater.com are free marketplace options; however, they don't offer as many of the SEO tools as commerce sites that you pay for. When deciding on a package, look for one that offers Google Adwords, Google Analytics, Google feeds and customer loyalty tools such as coupons, rewards points and subscription services.We suggest you find a professional person or institute to make the website for you and make all the seo promotion for you.
6.Before designing your website,you need to collect enough photos about lace wigs and detailed picture of lace wigs to put them on your website pages,Ask customers or friends and family to model lace wigs. Create a page that details information about lace wigs, includes tutorials that show clients how to properly measure their heads, and describes wig specifications. People with medical conditions that result in the hair loss may be eligible for grants or insurance coverage. Include this information on your site. Detail your business background and knowledge about lace wigs in an About Me page on your site. Discuss any formal training that you have,find more lace wig professional information that can use on you website pages.
7.Purchase male and/or female mannequins to showcase your lace wigs. If you will make and ship your own lace wigs, you will need packaging supplies as well.
8.All these steps are done,you can request sample order and find a good supplier to start your own business now.Never forget their are lots of difficuty at the starting period.
Here we wish you the best of business!