How to Attach Human or Synthetic Lace Front Wig With Glue Tape?
CopyFrom:eclacewigs Author:Vincent Y DateTime:2014-10-31 Hits:536
Beautiful perfect hair is what we all desire for. However, sometimes we need a little help. For years, we have watched the rich and famous parade their beautiful heads of hair and longed for those looks. It is now convenient for all of us to have wonderful perfect hair by wearing a human hair lace front wig.how to attach a human hair lace front wig?we need glue and tape this time.Before applying lace wig you should clean you skin first for a solid secure when install a human hair lace wig.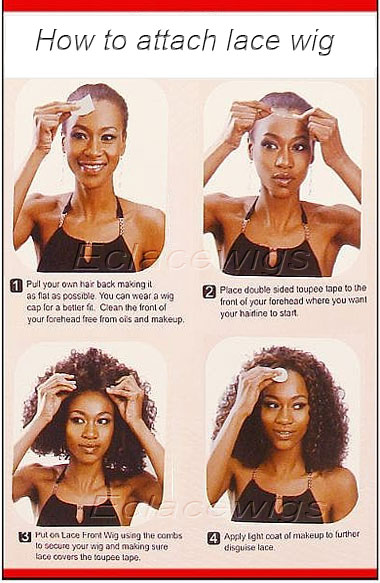 Things will need:Lace front wig,Double-sided tape,Cleanser,Sponge,Tail comb.
Steps:
1.Prepare your hair. Before applying a lace front wig, you need to prepare your natural hair to protect it from damage. You can do this by wrapping or braiding the hair first. Trim any excess hair from the hairline.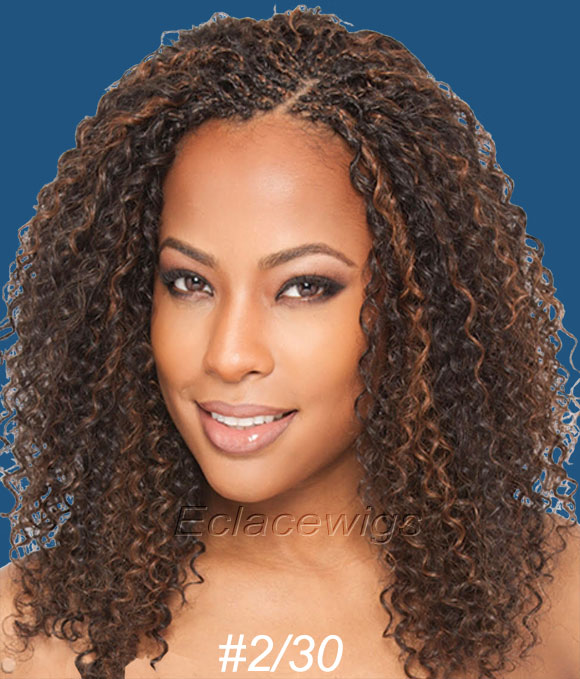 2.Cleanse your hairline. Prepare hairline by cleaning off excess oils from your skin around your hairline area using a sponge. Never use cotton balls, as they will leave leftover residue on your skin. Now protect the bonded area of skin by applying a scalp protector first before using adhesive tape.
3.Practice applying first. If this is your first time applying a lace front wig, before you begin the process you will find it advantageous to practice first. Use an eyebrow pencil trace the shape of the lace front wig hairline on your forehead, to ensure proper attachment.
4.Apply the lace wig using double-sided tape. Using a 3.8-inch wide tape cut several 3-inch strips. Place strips on the areas of your lace front wig close to hairline, make sure you attach it to the edges of the lace cap.
5.Continue laying down tape until you have completely covered the front side of your lace front wig. In order to give a natural looking hairline, keep the tape as close together as possible. This will also ensure a nice comfortable feeling.
6.Sit the lace front wig in the predetermined place and press adhesive into skin using a tail comb for a firm attachment.
there is no information