To achieve nature looking results,human hair lace front wig must be blended properly,human hair wig requires proper application. Proper blending with skin will make the difference between a flawless finish or a good lace front wig gone bad finally. human hair lace wigs are constructed with a skin-toned lace base at front as opposed to a machine weft base for rest. It is this lace-constructed base that allows lace front wigs to display a seamless hairline and free parting, making visual detection difficult.Lace front wig is a great way to update your style and appearance without making a long-term commitment, such as cutting or coloring your natural hair on head.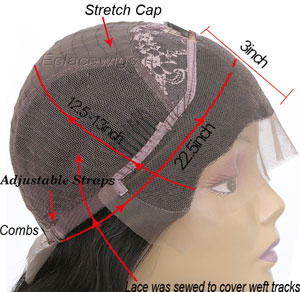 Things You'll Need:
Wide-tooth comb
Brush;
Wig cap;
Wig head base;
Ponytail holders;
Scissors;
Cotton pad;
Alcohol;
Eyeliner;
Lace wig glue.
Comb your natural hair back and away from your face with a wide-tooth comb. Use a brush to tame any stray hairs.
Cover your natural hair with a wig cap.
Place the lace front wig onto a wig head.
Style the lace wig into a ponytail hairstyle and secure with ponytail holders.
Remove the lace front wig from the wig head.
Cut the visible excess lace from the wig with a pair of scissors. Cut as close as possible to the hairline without actually cutting into the hairline hair strands.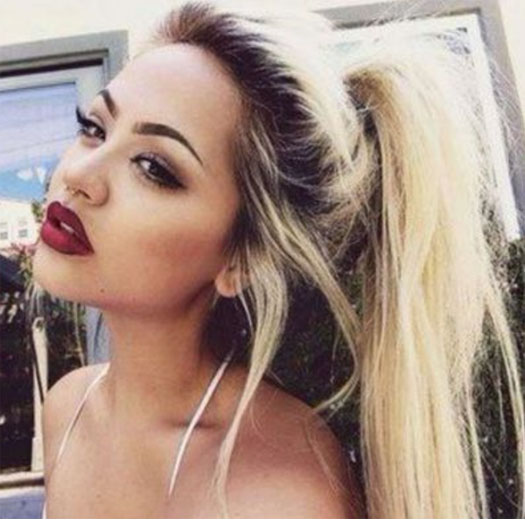 Moisten a cotton pad with a small amount of alcohol. Wipe the cotton pad across your forehead from ear to ear. This will remove unwanted oil from your forehead for proper wig blending and application. Allow the alcohol to dry for two to three mins.
Place the lace front wig on your head and maneuver until you find natural-looking placement for the wig and hairline!
Outline the placement of the wig by creating several dots along the forehead with an eyeliner!
Remove the lace front wig and put it aside.
Apply an even layer of lace wig glue across your forehead from ear to ear. It is important to stay within the eyeliner-dotted area of the skin.
Leave the glue to on the forehead for at least 20 to 25 seconds, or until it is tacky.
Replace the lace front wig onto the head according to the eyeliner dotted area.
Press the hairline of the wig into the glue using a wide-tooth comb;
Allow the lace front wig stay for 20 to 30 minutes, then remove the ponytail holders and style as you liked.