You can easily find a human hair wig from online stores,but what can you do if their is not perfect color wig you like? Maybe you don't like to buy a new one,many women have experienced this at one point or another and are left stuck and don't know what to do,they have tried to dye,bleach or lighten a wig,this can damage it or shorten its working time.These things can be done for human hair,but synthetic hair can't afford any processing.
If you really have to color a lace wig, be carefully not to let the color stain the lace,especially if the color is very dark.If it is a blended human hair wig,it can't be colored then.
If you want to customize your own highlights or blend color wig, we suggest contact our sales to do for you.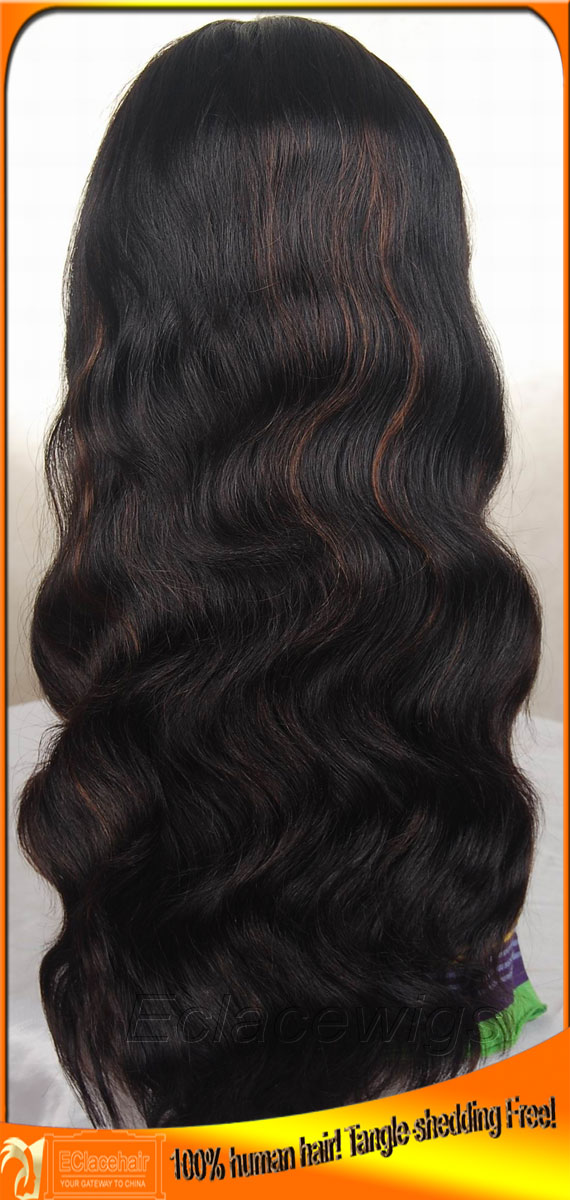 We suggest not to bleaching human hair to damage it or ruin it. If it is darker color and you would like highlights,just visit your local stylist to add any highlights.
Once you find the perfect color blends and amount of highlights,and don't like to damage your wig or buy a new unit, you can comb hair extensions into the wig, you can continue to experiment with other colors,Comb in a another hair color to create the highlights without the damage. For added "depth",try combing in 2 or more separate colors,please view our mothod below:
1.Place the wig on a wig stand. use hair extension track with a similar length and texture as your wig style.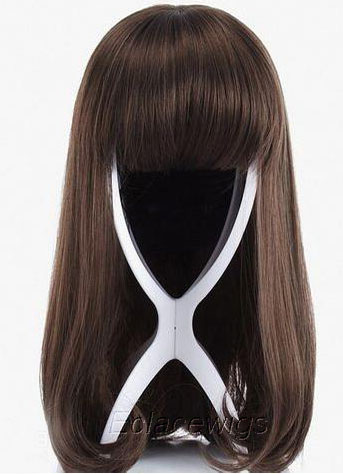 2.Use a wide-tooth comb to section off a part where you want the first extension to go from the wig.
3.Lift the wig hair up and fold it over to expose the wig's framework.use a hair clip to comb to secure the piece of hair extension in place.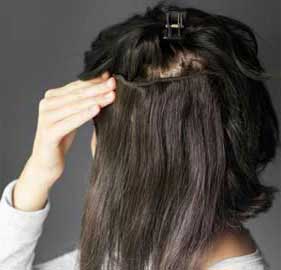 4.Stretch the top of the hair extension across the exposed wig section, directly under the piece of hair you folded up. Cut off any excess if it is weave track extension with scissors.
5.Thread a curved upholstery or wig needle. Choose strong string that matches the color of your wig hair.
6.Hand stitch the weave track to individual exposed vertical crosspieces of the wig, skipping the horizontal sections. Tie a knot and cut the thread after stitching the track to each vertical. Hold the track taut as you stitch to prevent waves and lumps.
7.Repeat the steps above for each section of the wig you want to add highlights.
8.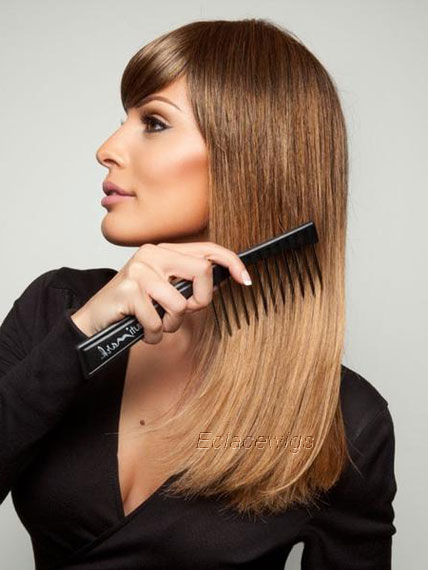 Comb the wig with a wide-tooth comb to expose and combed in the highlights.