How to get a wig on wedding?
CopyFrom: Author:Vivian DateTime:2013-03-08 Hits:106
Which is one of the most special and memorable day of our lives, the date of the marriage. Every girl wants to look the most beautiful at the day. This is a very difficult choice, because there are so many hair texture, hair type and hair color ...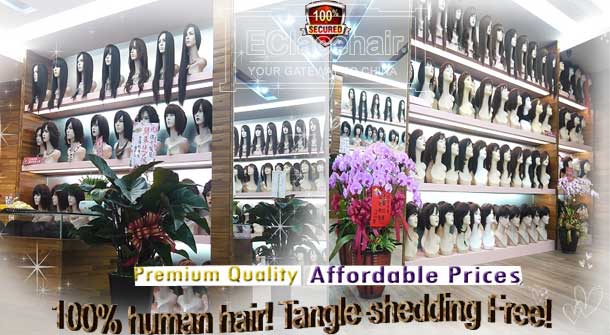 Access a lace wig shop, there are a lot of stock units for you to choose. However, these are all too common, and some people may have the same. When you want a unique wig. A custom order bride would be a good choice.
Custom wig, you should know that the hair color, hair length you want.
1.hair color
Study Color ring from lace shop to find your favorite hair color.
2.hair length
Please refer to hair length picture
3. wig cap size
According to the method of measurements, measure the size of your head step by step. This is very important. Suitable for you or not because it can guarantee the wig
4. Cap Construction
Virgin full lace wig or lace front wig, depending on the cover you choose building
5. The texture of the hair
Straight, kinky, kinky straight curls, waves?
It is better to attach a picture of a hairstyle or texture you want.
Two months prior to your wedding, because it takes a long time to make it a custom order.
there is no information