How To Dye Human Hair Wigs And Synthetic Lace Wigs?
CopyFrom: Author:Sheng Yuan DateTime:2013-04-19 Hits:393
Lace wigs are made from synthetic material or human hair tied on a mesh lace base cap,called full lace wig or lace front wig, Lace wig is temporarily glued to the scalp and cut the extra lace around the hairline to look natural. The human hair lace wigs are usually made from virgin or remy hair.include full lace wig and lace front wig,the popular hair type mainly from indian hair,brazilian hair and chinese hair. You can dye syntheitc hair wigs or human hair lace wigs almost the same as you would your own hair.
Synthetic Lace Wigs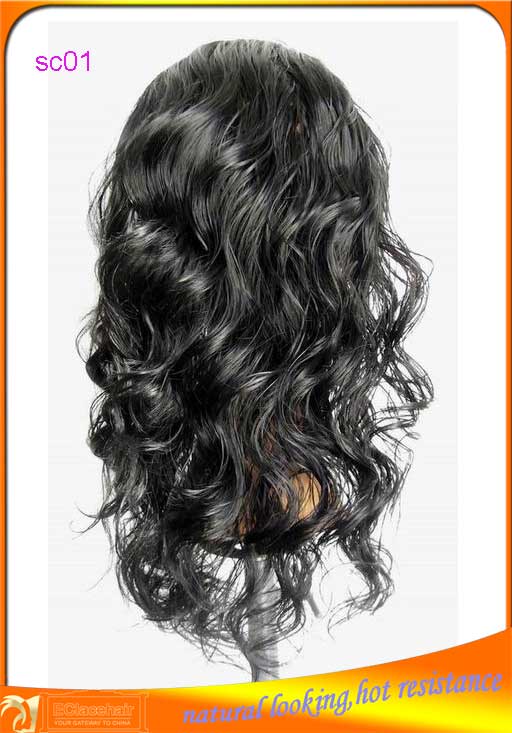 1.Use fabric dye as a recommended coloring solution to dye a synthetic wig. Use a color lighter than your hair on the synthetic material,so it will be a close match to your own hair.
2.Secure the wig with T-pins to a waterproof mannequin or head block. Don't use a base made of polyurethane,otherwise the dye will not be removable.
3.Use liquid dye or powder dye. If using powder dye, dissolve the dye in water according to the instructions: for example, 1 teaspoon powder to one-half cup hot tap water.
4.Don gloves and work the color through the hair with a comb. You might want to separate the hair into sections with a clip to be sure you're covering all strands. Use a piece of cloth to dab on the the dye, especially to spots you've missed.
5.Wait 10 to 20 minutes, depending on how dark you want the hair to be. Wash the dye out in the sink, starting with the bottom of the hair. Shampoo and condition the wig and allow to air dry.
Human Hair Lace Wigs:
1.Use regular hair dye on human hair. Wear gloves to color the wig,use the same color like your own hair if you want to be certain to be sure stray hairs aren't too different.
7.Divide the hair into sections with a comb and clip each securely with a claw clip or other hair clips. Apply the hair color to the hair by section so you don't miss a spot. Be sure to get the roots and work to the ends of the strands.
8.Wait for about 20 minutes from the time you've finished applying the dye. Check the instructions on the hair color for best results.
9.Rinse the dye out with warm water in the sink or bathtub, then shampoo and condition the wig as usually.
there is no information