At time purchasing human hair lace wigs we must first of all to check if net or lace base comfortable and ventilated, it is better to wear and try first to check if it is fit good and feel comfortable.Keep in mind do not buy a loose wig, because full lace wig and lace front wig may loose a little after wearing many days, but not too tight,front lace wigs have a stretchable cap,so when you buy a lace front wig,you should choose a size a little smaller than your head size.you can customize a full lace or lace front wig from professional hair products factory.
Instruction of chooes hair style: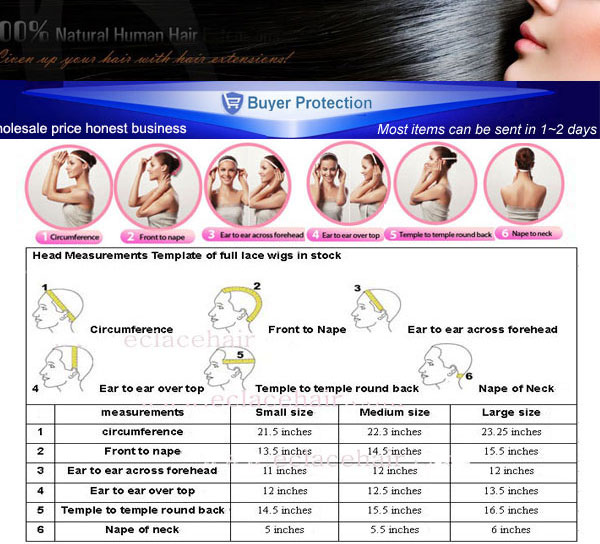 If you want to get a beautiful full lace wig or lace front wig that are suitable for yourself,please listen to the introduction of professionals, feel what style of wig more appropriate to you,is the future use of wig profitable?. The type of wig is various, the optimum type is perfect, it can be on different occasions application, such as work, tourism, leisure, dinner, etc.; It can make your image kaleidoscope, work it out.
Choice as per of face shape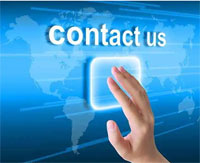 Round face: can choose a few can cover, make the length of face showed, make its plump face appears petite many,.
Coconut circular face: can choose some bang four, six points or three and seven points seam, whole big the wave forms of the wig, use and fluent line to foil In the forehead place, can make whole face looks vivid and have streamline feeling.
Square face: this face lady should pay attention to, if negligence, can make oneself exposed the shortcomings of, so try to choose some two edge low level of some, a bit not curly hair style will make face looks soft many. Can make women more gentle and charming.
An oval face: best choice is suitable for long hair, and forehead parts can be fleeciness a bit, XiaGeBu also plump some hairstyle, this
Sample integral feeling will be coordinated.
Color choice according to your skin color.
Partial white: partial white complexion although is a born beauty, but if the full lace wig color choose undeserved, can let you look very unhealthy. but
Is JianZong red, shallow coffee this kind of partial red and very soft color will make you face ruddy and angry.
Yellow: color of skin slants yellow can choose natural black, dark brown and deep color, can make the yellow skin appear white many.
Never refuse to yellow fastens hair color, can make originally not beautiful skin more ugly.
Natural color of skin: this kind of skin is the best, look healthy and luster, choice chromogenic leeway is also very wide, such as yellow, brown,
Grape wine red, dark purple, deep coffee all very well.
Partial black: skin pigment precipitation serious, can make the skin looks dim and matt, in the hair color should choose some natural black, deep orange
Such as color of foil, will make the many beautiful face.
One word,you should be careful when choose a ideal full lace wig or lace front wig.wish you get an ideal wig with low price.