How to Avoid Full Lace Front Wig From Frizzing?
CopyFrom:www.eclacewigs.com Author:Vincent Y DateTime:2013-12-18 Hits:750
Human hair wigs don't frizz as easy as synthetic hair lace front wig or full lace wig.When you paid much more money to get a human hair lace front wig/full lace wig because you just want your hair to look presentable,buy synthetic wigs can't give you such natural and wonderful looks.Their are some troublesome problems about lace wigs are that they tend to tangle and frizz sometimes especially when the quality is not so good. A frizzed lace front wig can let others easily find it is a wig and actually works against the looking you want to present. By taking care of your lace front wig/full lace wig, you can regain and improve your public confidence easily.
1.Shampoo and wash the lace front wig/full lace wig once every 15 wearings or 7~10 days.Use a shampoo and conditioner specially formulated for synthetic hair wigs.you can just use regular shampoo and conditioner for human hair wigs.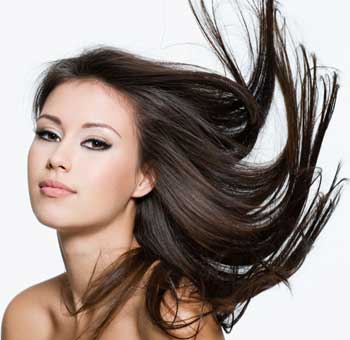 2.Apply a curling iron on low setting to the ends of frizzed human hair wig.Before applying heat to the lace front wig/full lace wig hair,test a small patch of hair near the nape of the neck; some kind of indian lace wig hair responds poorly to heat and can melt or frizz more.because they are not strong enough to suffer from heat even though they are real human hair.
3.Store your lace front wig/full lace wig on a wig stand to prevent tangling and frizzing. Wig hair stands look like human heads,keeping the band from folding and allowing air to flow through the wig fibers.
4.Avoid heat sources,such as open ovens, barbeque grills or open flames.All of these heat sources melt the synthetic fibres of lace wigs,causing excess frizzing.Additionally, avoid steam,such as that from dishwashers or hot showers.when you have to wear your lace front wig/full lace wig around heat,wear a lightly wrapped scarf on the hair to protect your human or synthetic lace wig from frizzing.
5.Avoid rubbing your lace front wig/full lace wig against fabrics.The friction created by hair or synthetic fibres brushing against fabrics can cause frizzing.
6.Trim the tips of the lace front wig/full lace wig hair when the lace wig becomes too frizzy.
When you plan to purchase one lace front wig or full lace wig from our store on eclacewigs.com,you needn't worry about such troublesome problems,you'll feel a little surprise with happy when you get our human hair products.
there is no information