How to Avoid Full Lace Front Wig Frizz and Hair Flyaway?
CopyFrom: Author:Vincent Y DateTime:2013-12-19 Hits:1090
The hot selling natural lace wigs are front lace wigs and full lace wigs recent years,they are so popular that almost every ladies buy such human hair lace wigs now,but their are still some persons don't know what is lace front wig and what is full lace wig,the popular lace front wig type is constructed with lace base at front only and hair wefts for rest of the wig,human hair lace front wig or synthetic lace front wig are both hot selling now,lace front wig is considered the replacement of a person's own hair,most ladies consider it is quite natural in appearance.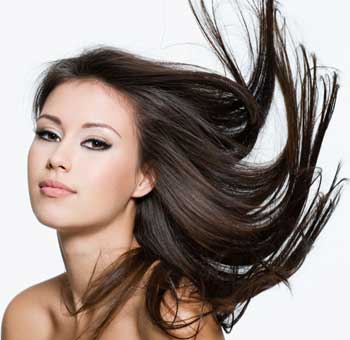 The most popular full lace wigs are constructed with lace base on whole wig,hair strands are hand tied on lace base.their is not hair wefts on the wig.full lace wigs are also very hot selling now,they last long and looks more natural than lace front wig.These lace wigs can be worn for weeks without removing off from scalp,and they can be treated actually the same as your own hair,swimming,exercising, bathing and sleeping in it. However,that means your lace front wig/full lace wig is subjected to special conditions include the same reactions to humidity and other conditions that cause hair flyaway or frizz.
Here's some advices on how to prevent your lace wig hair frizz and hair flyaway:
1.First of all,spray hair with a mixture of 90 percent water and 10 percent conditioner, one section at a time prior to shampooing every one or two weeks.This will prevent hair from swelling up and tangling when shampoo hair.Once hair is completely and gradually wetted down,we can brush it thoroughly.
2.Wash the hair every one or two weeks with a clarifying shampoo.This will remove buildup and will stop tangles.
3.Apply leave-in conditioner every day. This is the mixture of 10 percent conditioner and 90 percent cool water in a spray bottle.
4.Trim the ends of the hair with olive oil many times each week before going to bed.
5.Use a satin scarf on your hair or on a satin pillowcase to stop tangles and frizz when sleep.
6.Braid the hair into a couple of large braids before swimming or exercising and even before going to sleep to prevent frizz and hair flyaway.
We will be great glad if the suggestions above are useful to you.
We wholesale front lace wigs and full lace wigs on our site www.eclacewigs.com,their are many detailed description on the products we are selling for your reference when choose a suitable wig.
there is no information