Most ladies desire to update their appearance somtiems,they also eager to find a easy way to update their appearance,human hair lace wigs may be the best choice,this is because lace wigs create a natural looking hairline that is made from neutral-toned french or swiss lace,human hair material also can let you looks natural that nobody will know it is not your hair,so these lace wigs are usually undetectable.however,they will look obvious and unnatural if the front is not applied to the hairline properly.everybody will know you are wearing a wig. Some people like to go to a hair salon to have their wig applied professionally,but there is a more easier way to achieve the same results at home without paying a small amount of money. Follow these steps will let you have the natural looking front hairline of your lace wigs looking natural in no time.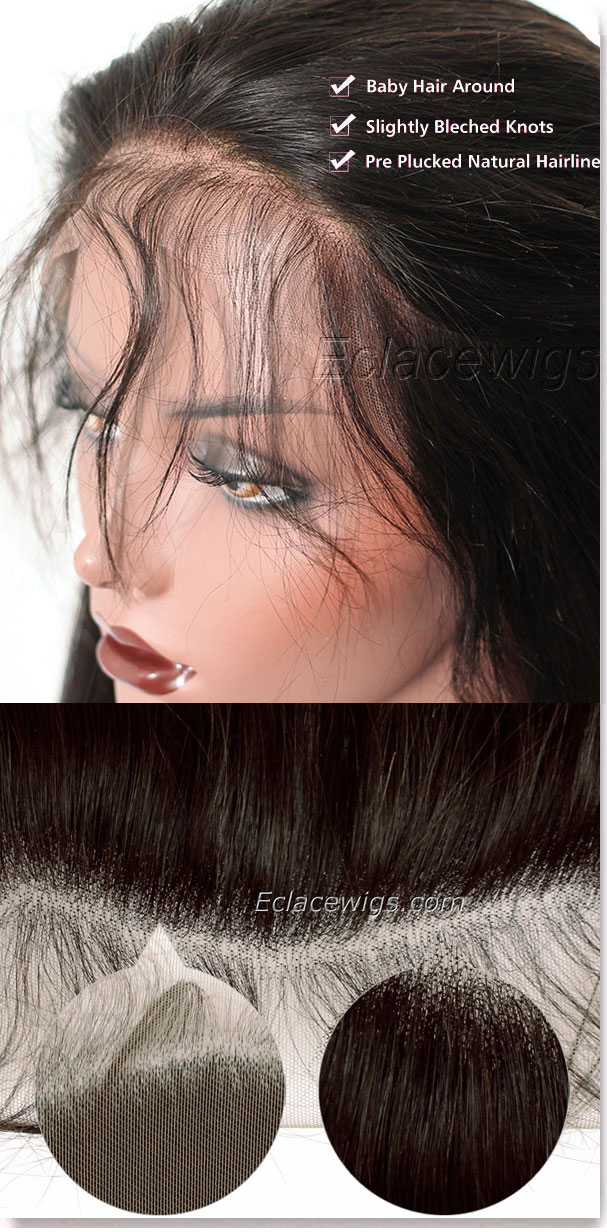 Please view our instructions below carefully:
1.Use a hairbrush to brush your own natural hair back in order to the hair away from your face.Be sure to let your hair as flat to your head as possible.
2.It is better to cover your head with a wig cap.we instructed this step in lots of our articles.
3.Clean your entire forehead and temple area with an alcohol wipe.
4.Style the human hair full lace wig or lace front wig into a ponytail hairstyle.
5.Use a small pair of manicure scissors to cut and remove any excess lace from the hairline of the lace front wig or full lace wig.
6.Place the human hair lace wig on your head. Position the lace wig to form a natural-looking hairline.
7.Use an eyeliner to outline the hairline of the human hair wigs by placing tiny dots along your hairline.
8.Remove the full lace wig or lace front wig and set it aside.
9.Starting at one ear and working your way to your other ear,spread a layer special for human hair lace wigs glue across your forehead.It is important to stay within the dotted area when applying the glue.
10.Allow the glue to set.This process should take around 12 minutes.
11.Place the human hair full lace wig or lace front wig on your head according to the dotted marks along your hairline.
12.Press the human hair wigs into your hairline using a wide-tooth comb.
13.Allow the lace wigs glue to dry for at least 30 minutes.
14.Remove the ponytail holder and style the human hair lace wigs as desired.
We wholesale human hair lace wigs-full lace wigs and lace front wigs on our site eclacewigs.com.