Everyone who is suffering from hair loss, or just want to change their style, you can use a very simple way to do this wig. Human hair wig is a popular choice, the wig look and feel exactly like real hair, of course, this is because they are real hair. One type of wig, more realistic, human hair lace wig.
Human hair lace wig, with a very high quality and exquisite lace cap. This limit is very fine, it is difficult to let people see that you are actually wearing a wig. The wig also there the individual hair tied to the ceiling. This means that, in the hair to allow a more natural flow.
Choose human hair lace wig
Human hair wigs, you need to take your time. Important to take the time to find in many different types of wigs. You should also try these different wigs, so you can clearly see what they look like. For taking the time to do this, you can ensure that you are completely satisfied with the wig, you want to wear a long period of time.
They have so many special purpose entities. Technical details, please contact our sales service or EAMIL we have any questions or anything you do not understand, it can avoid the complaints, returned or controversial, and may lead to disappointment.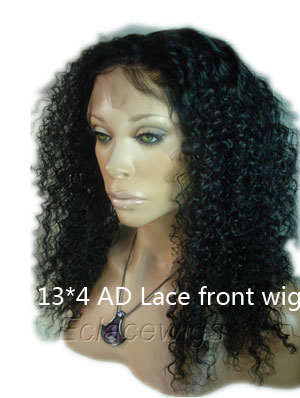 The caring human hair wigs
As you know, Human hair lace wig with delicate lace cap, you need to be more careful to take care of it. You should only be considered when it really needs to be washed, cleaning wig. As long as you wash the the correct shampoo instructions, then you should not have a problem, this lasting for a long period of time.
First of all, you should have a basic knowledge of the different parts of the lace wig. Any wig, the wig cap is the most important part, which provides the most important role, and it is applied to the scalp head. A standard ceiling provides a number of effects, like natural hair. Monofilament cap construction of fine material is produced crown, polyester mesh.
Another popular variety is less cap wig. They are very light weight and embrace vertical lace. Although this wig is not any cap, it provides a more comfortable feel to the wearer. However, most of the wigs are made from human hair.
Most full lace wigs are made of human hair, it requires considerable care, you do your hair natural. There are many wig is made of synthetic material. This synthetic material is wool, buffalo hair, or horsehair. Although these types of lace wig is made of high quality materials, it is difficult to distinguish from artificial hair, real hair.
Meanwhile, to distinguish one of these two features is the ability of the hair, to maintain the heat. Can easily be damaged by the high temperature synthetic wigs, human hair can still tolerate the temperature is a little high. Full lace wigs, lace front wigs lace usually tailored to two different types of hair, still depends on your personal choice, you can choose the one that suits you. In addition, you should also consider your budget, human hair wig synthetic wig is the most expensive, but they are durable, very high quality.