How long can your lace wigs last?it is not easy to answer this question. For the same wig, hair color, hair length, hair material, hair texture all the same. If there are two people to buy them at the same time, the life of the wig will not be the same. This is mainly depends on how you use it.
We received a comment from our cusomters Last two years,she bought a wig. (this is indeed a very long time), she said: "This is a very long time, because my first wig I purchased, it has a full two years. Wig is still amazing, I save money new buy the wig, because I bought a one wig, I did not insist on down, in fact, I sew the elastic band back, what is this, I will be fixed down, a lot of back and clips, and even If you held before, but it's not bad, I still love my wig ... I even twice this summer at the pool, I throw it out, in fact, the shape of the hair treatment, survived a shed many, but it also has a lot of hair, I think this will become bald, but it is not ... Thank you, you are such a great company, I want my wig my birthday Nov. ordered to celebrate my 30. "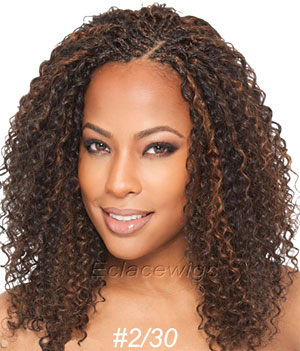 This is another buyer said:
"I ordered the same wig exactly two years ago, it's just older now big, and I get so many compliments natural, it looks all the time, and I want the same quality reorder and I am very pleased to open the packaging and styling. this is why I left the initial feedback is excellent. "
Thus, the hair care is very important.
You can buy cheap discount hair products, so that you can save a lot of seasonal sales, maybe you finally decided you want to improve your good looks and buy those front lace wig. However, if you want to keep it in perfect condition you can be sure that you need to know how to take care of it.
human hair wigs, because these are all heavy in addition to comfort, to provide you with an excellent appearance. When you set your hands wig, make sure you gently shake your hand inside. This will contribute to the slowdown in the open hair.
If you need to use hair tangle Teezer comb through straight lace lace wig hair. However, if it happens to be curly wig, it is best to only run your fingers through the curls.
Let lace wig dry towel to help. Remember Never wring hair, because it may lose the shape. Never comb lace front wigs, and they still dripping, nor should you ever tried to air-dry. Hang lace wigs, in a dry. You can also use the spray, and then it help your fingers gently straighten out.
Treat your human hair wigs best care conditions. Make sure that you always use only wig care products, wig shampoo, wig machine, especially for stock lace wigs and wig brush.
Many times, you will said, This is a gentle and delicate, such as baby products such products. But these are definitely not what you should use the full lace wig. Your wig looks very plain, even shed.