How to Wash a Human Hair Lace Wig?
CopyFrom: Author: DateTime:2019-04-15 Hits:10186
It is difficult to care curly lace wig than straight ones,to keep it looking and smelling great you will need to wash and condition it. it is very useful to learn to maintain it without damaging the hair or the wig cap.
It is very easy just use wig shampoo,wig conditioner,combs.
1.Use comb to detangle first:
Remove glue and adhesive that stained the lace,comb out any tangles with a width tooth comb before soaking in water.Just comb out all tangles from the roots to the ends of the hair!
2.Fill a basin with half full of water, add a cup wig shampoo to the basin. the shampoo must be especially designedd for lace wigs. remember only use cool water,do not use hot water.

3.Soak your full lace wig or lace front wig into the water,take it carefully to avoid damaging the lace. Gently wash it around in the warm or cool water,let all of the hair is falling in one direction when lift it up,dip it up and down in the water a few times to flood it with water. Soak it a few minutes,and you can rinse all of the shampoo out then,you can use a sprayer, or just use a basin full of warm water to rinse it.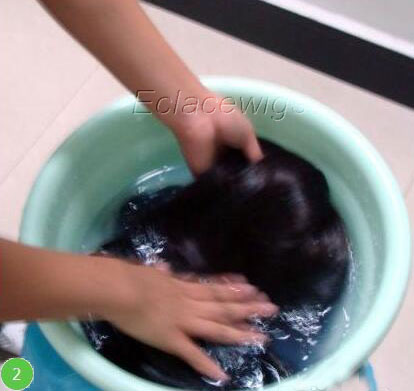 4.Caring the lace wig:
If you have a double basins, fill the opposite side of the wig with half full with water.
5.Add a cap wig conditioner to cool water and mix the conditioner in the water evenly.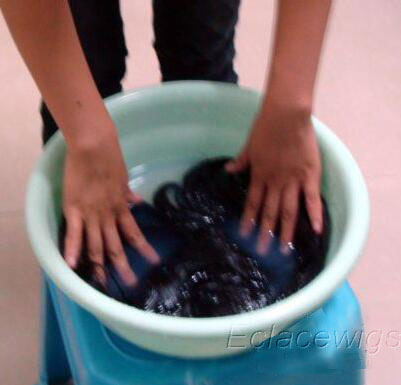 Soak the lace wig into the water and let it sit. sit it with more time if the amount of glue and adhesive buildup is more on the lace. and for curly and wavy lace wigs that sit a little longer than straight wigs.
6.Lift the lace wig out of the water carefully,place it on a flat towel, fold the towel over the wig,gently pat to let the wig dry.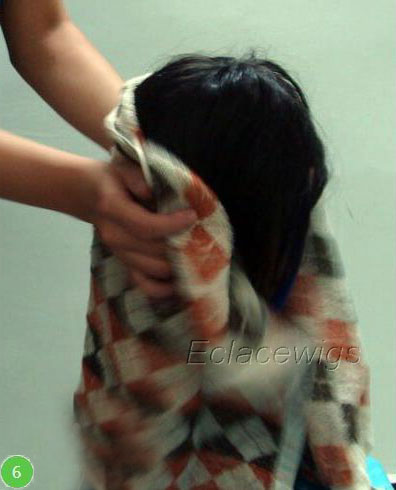 Optional: Spray on a leave in conditioner special for human hair wigs.
7.Gently pin the wig at the front edge in the middle with a T-pin to hold it in place of wig stand,pin on the lace carefully.and then let the wig air dry completely.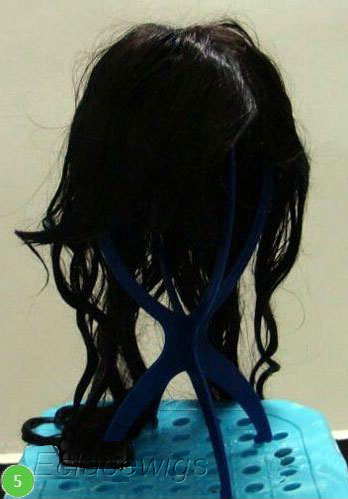 there is no information