Sometimes their are holes on your expensive human hair lace wig,or their is tear on lace,you may want to know how to fix when it was bought for more than half a year that over seller's maintenance period?not to say sometimes seller don't offer repair service.
We handle most types of repair service for human hair wigs bought from our factory. Whether your lace is torn, hardened or ripped, we can also replace it with new material in order to get you back to order from us. we can add hair to let your wig more thicker. When your returned wig arrive through UPSP, we will check what wig repair service is needed and know the cost when it was bought more than 3 months.
tears or hole in the lace can be fixe,bangs can be added. we'll revive the wig for you.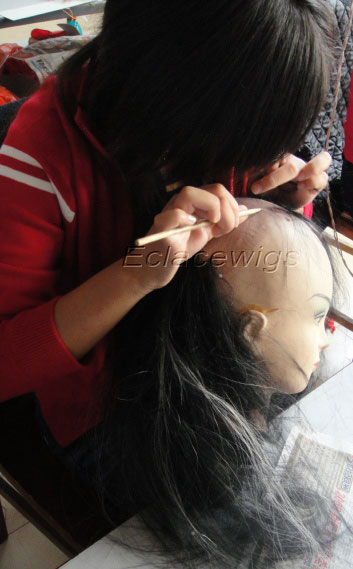 Here we teach you how to repair human hair full lace wig or lace front wig by yourslef:
First wash the wig and wait it to air dry,then check where need to add more hair and where need to fix the lace.Now you can start to build up the bald spot areas and repair any ripped lace!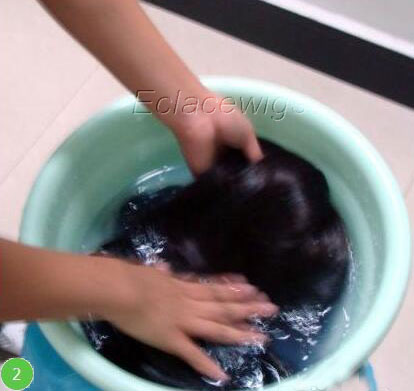 Turn the lace wig inside out, place on a mannequin head.
Prepare a small needle and some strong thread to repair the tear or hole. If the hole is very big,it will need a patch to fill in the wig cap area.
You can purchase a lace or similar material that has mesh to ventilate air from the fabric store or wig seller. Cut a piece of lace and sew it in wig cap to fill in or using tiny stitches sew it in place to fix what was lost and lock stitch.
Begin to fill in the hair on lace base or where need to add more hair:
Using A Ventilation Needle and Holder, use hair bulk of same color to start adding hair one to no more than three strands of hairs at a time.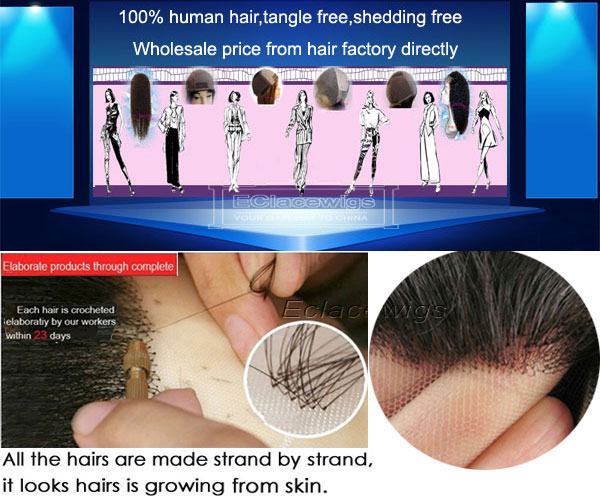 Hold the needle in your right hand insert the needle through the mesh and come back up through another mesh.
Then Grab the hair in your other hand and hold in a loop. Put it near the lace with the hook and pull the loop through just about half inch.
When the loop is through the mesh then with the needle still in place slide the needle down,again with the hook go back and grab the ends of the hair by winding the needle around the hair a couple of times,pull it through the mesh to secure on lace.
It's important to pull the hair through in the direction that you want the hair to fall in when finished.Knot each strand after you pull it through!
Repeat this procedure till hair is thicker enough!
It will take much time if you try to do it the first time but you'll manage to do it faster and faster!
The lace wig will look as good as new! you've revived your wig!