How to Style Long Full Lace Wig?
CopyFrom: Author:Sheng Yuan DateTime:2013-04-11 Hits:102
Long full lace wig can be fun and made to varied styles. It is not so easy to style the long hair. It's easy to get stuck in a comb by sticking long hair. here is instruction how to style your long full lace wig.
Condition:your full lace wig must be natural straight,silky straight,yaki straight.once the full lace wig was processed to other texture pattern such as curly and wavy,it can't be styled easily or can't be changed style any more.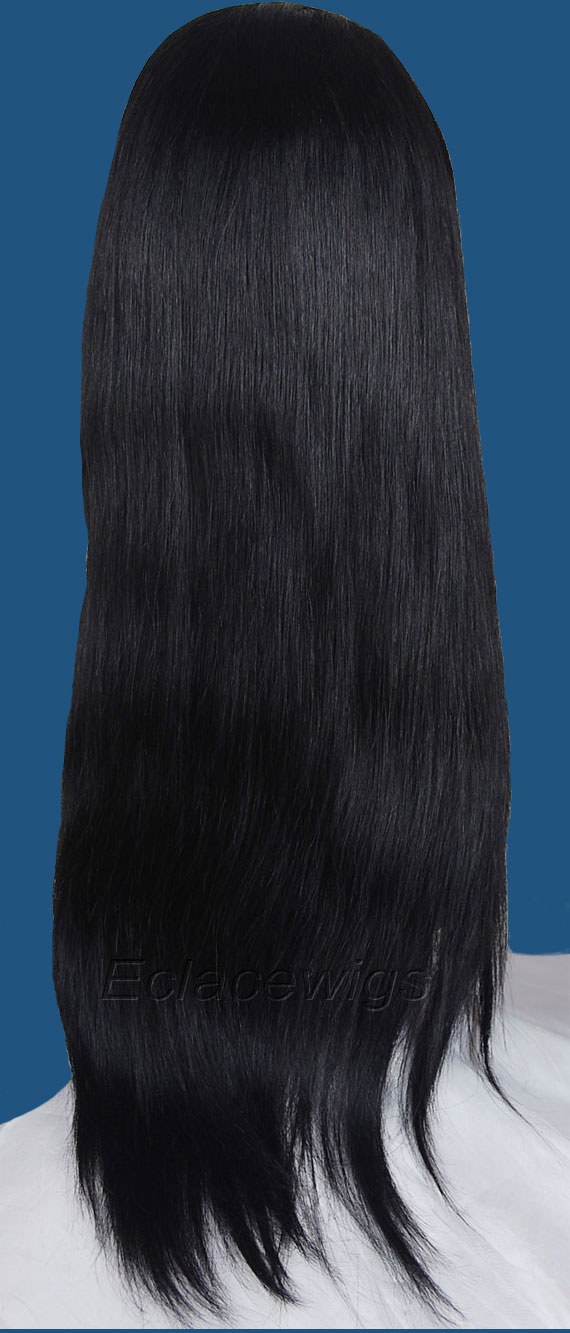 1.Get a long and sleek look by blow drying hair to straighten your full lace wig, using a round brush to pull it tight as you aim the hair dryer down the hair follicle, slowly pulling the brush from root to tip in 2-inch sections. Part hair in the middle, on the side or with a nondescript, messy part. Add some smoothing pomade to define and add shine.
2.Get a relaxed, messy look in five minutes. Start by washing and conditioning hair. Let the part fall naturally. While the full lace wig hair is still very wet, "scrunch" it up by letting the ends of hair fall into your open palm and then closing your hand around small sections and pushing the hair upward toward the root. "Scrunch" hair all the way around the head,put your front lace wig on a plastic model head and let it air dry. With the hair still damp, rub an anti-frizz product in larger sections from the ends upward. "Scrunch" again. If your full lace wig is natural straight, roll a few 1-inch sections around a medium-size curling iron for a few seconds, and separate the curl a little with your fingers.spray with a touch of hairspray.
3.Create a amazing curly style. While blowing hair straight as described above, heat a set of hot rollers. When the rollers are ready, use the medium-size rollers in the front, rolling 2-inch sections up and away from your face. Use the large rollers for the back and sides, rolling 2-inch sections in varying directions, using all the hair. Leave the rollers in for about 10 minutes. Separate the curls with your fingers, leaving them loose, and spray with hairspray. When the hairspray is dry, finish with a dime-size amount of anti-frizz or shining product.
4.Blow dry hair of your full lace wig as in Step 1. Brush all the hair into a high ponytail, and secure with a hair elastic. Brush a 2-inch section of the ponytail smooth, and roll it down around two fingers in any direction, securing it with a few bobby pins to the crown of the head. Create several rolls with the rest of the ponytail, pinning each roll to your head in the same way. Be sure to vary the direction of the rolls. Spray with a firm-hold hairspray, and finish by smoothing a shine pomade onto the front of the wig hair, and patting the pomade carefully onto the rolls,let your full lace wig air dry.