How To Wear Full Lace Wig
CopyFrom: Author:Sheng Yuan DateTime:2013-04-12 Hits:161
Full lace wig cap with lace covered all cap,all hair were hand tied on the lace.full lace wig is more stronger and last longer that lace front wig,it shed little than lace front wig,and look more natural than lace front wig,you can color the wig if it is natural color that hasn't been dyed before.
Full lace wig do not have any parts on their caps that similar to a lace front wig. The wig can be parted and styled in any style exposing the roots of the wig cap, and the hair appear as if your own hair.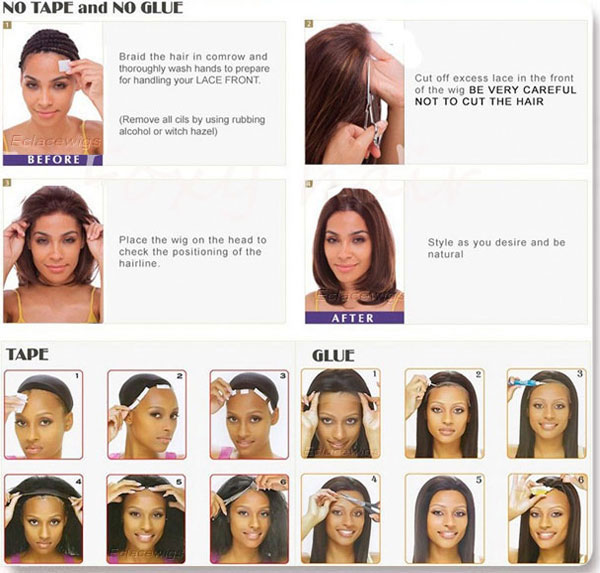 Fitting
Full lace wig caps are made to fit an exact measurements of the wearer's head. This also guarantees a perfect fit that won't slip, as long as it is measured correctly.for stock full lace wigs,we have small cap,medium cap and large cap to match the size of buy's head.
Maintenance
Taking care of a full lace wig is simple. It can be washed and conditioned (even while attached to the person's head) and styled. Depending on if it's human hair or synthetic, heat usage (such as using curling irons) may not be recommended.
for hair care instruction,please read our articles about hair care instruction:
http://www.eclacewigs.com/tags_hair%20care.html
Variety
Full lace wigs come in different lengths, colors and texture styles, such as curly, wavy or straight. The wigs come in a variety of human hair materials, some allowing more flexibility in styling than others.
Full lace wig can last up to one or two years or even more longer if cared for properly. Damage to lace (such as tearing) or shedding and tangle can be repaired.